The new community action list portlet is available for all TB/WG. It is located under the Latest Draft portlet and displays the actions list of the selected group to logged users.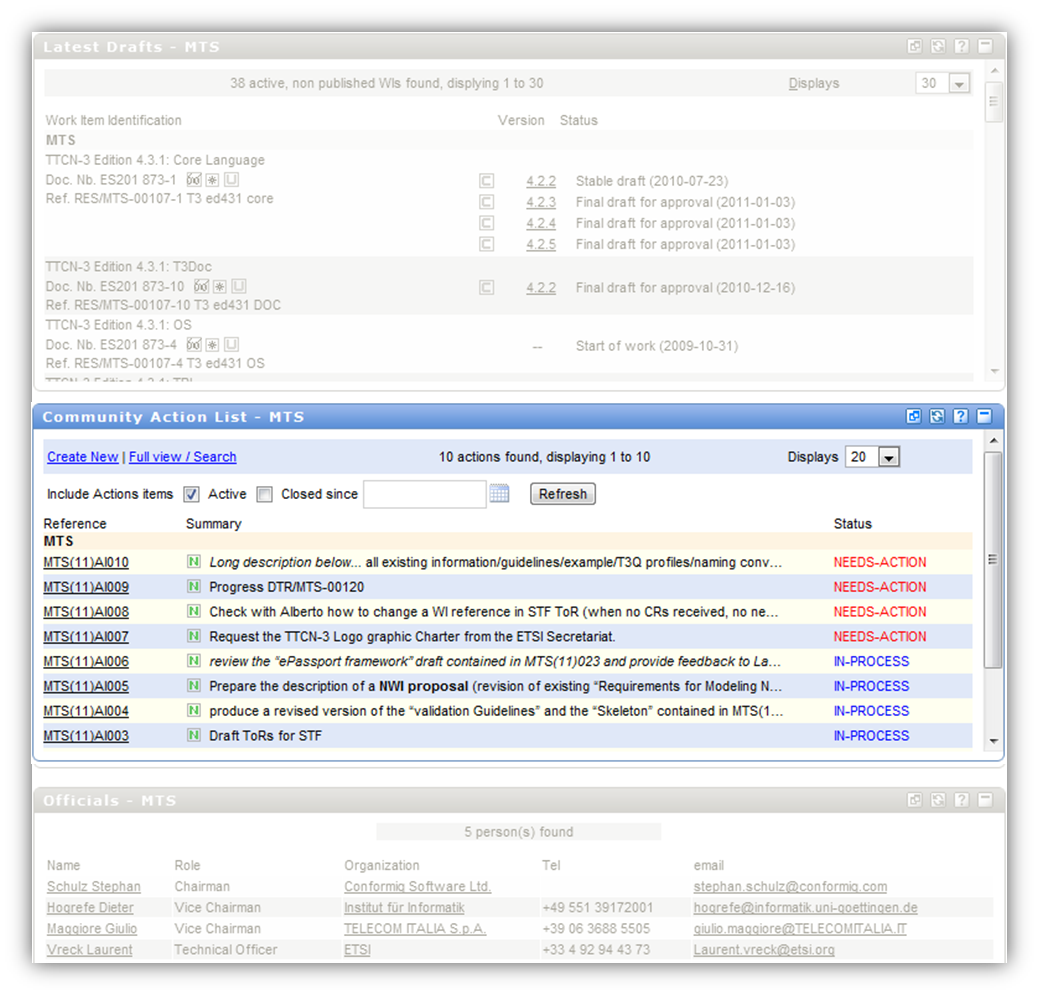 Non logged users will see an empty portlet with the following error mesage:

Note: When mousing over the reference of an action item, the system displays a tooltip giving information on the content of the Action:

List of Action Items
The following information is displayed in the list of Action Items:
- Action item reference
- Summary of the action item
- Status of the action item: An action item can be in the following statuses:

The following actions can be performed from this portlet:
- Filter actions
Active and recently Closed Action Items are displayed by default in the portlet. One can nevertheless change this and filter out the closed Action Items, or change the threshold date for the display of closed Action Items.
- Open the full application
The full Action List application can be accessed by clicking on the Full view/search link. The system then opens a new window displaying the list of Action items for the selected Technical body in the Action List application.
- Create action
TB officials can create Action Items from the portlet by clicking on the Create New link. The system then opens the Action Item creation screen. (See under part standalone application, Community Action List in the WIKI menu where the creation of an action item process is explained.

-View details, update, add note to one action item
Clicking on the reference of an wished action item will open a new window displaying all the available data for this given action item, and allowing to update it (if sufficient access rights) or to add a note.